Professional Upholstery Cleaning Services in Northgate
Cleaning your upholstery is important to keep it hygienic and clean. And, to maintain your furniture in excellent condition, our company provides expert upholstery cleaning in Northgate. Our skilled cleaning staff at Karls Couch Cleaning uses innovative techniques and equipment to ensure that your upholstery is thoroughly cleaned.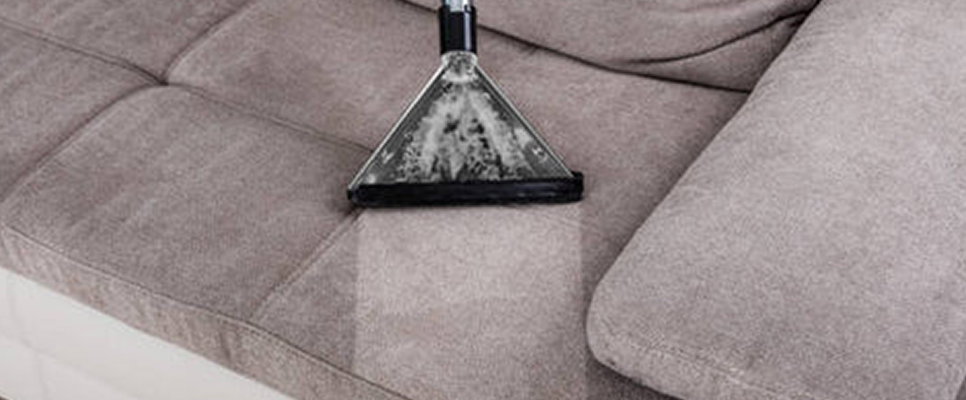 The Main Reasons For Hiring Upholstery Cleaning!
Removes dirt, dust, and allergens: Cleanliness promotes a better interior environment by removing debris, dust, and allergies that have been collected over time.
Prolongs the life of furniture: Regular upholstery cleaning and care may help keep your upholstery's quality while prolonging its lifespan.
Enhances appearance: Deep cleaning restores your sofa or upholstery's charm, making it seem appealing and new.
Eliminates odours: Removing odours leaves your upholstery smelling fresh. Cleaning gets rid of unpleasant odours left behind by spills, pet dander, or other sources.
Our Upholstery Cleaning Services Available in Northgate
There are so many services, you can avail of from the company, Karls Couch Cleaning. We are professional couch cleaners in Northgate offering quality services for your upholstery items. Here is the list of couch or sofa cleaning services that we offer in Northgate.
Sofa steam cleaning
Chair furniture cleaning
Ottoman cleaning
Couch dry cleaning
Sofa stain protection
Loveseat cleaning
Upholstery pet stain removal
Sofa deodorisation
Recliner upholstery cleaning
Sectional sofa cleaning
Kinds Of Upholstery Our Experts Are Cleaning
We are leading the company with a popular name, Karls Couch Cleaning. We offer quality services with different upholstery or couches. So, here is the list and you can check this for a better understanding of upholstery cleaning in Northgate.
Fabric upholstery
Leather upholstery
Microfiber upholstery
Velvet upholstery
Suede upholstery
Upholstery Stains We Clean In Our Stain Removal
We are the best sofa steam cleaners and offer services for all types of upholstery stains. We can clean any type of upholstery stain using the best quality backup.
Food and beverage stains
Pet stains and odours
Ink stains
Wine stains
Tea stains
Grease and oil stains
Blood stains
Protect Your Upholstery With Our Fabric Protection And Maintenance
For easy cleaning and a longer lifespan, we provide upholstery protection services to preserve your furniture from spills and stains. To maintain the best possible condition of your upholstery and stop dirt and grime accumulation, routine maintenance services are provided. So, call us and get the booking now anywhere in Northgate, we are available 24 hours for work.
We Offer Fabric & Leather Upholstery Cleaning
To ensure the proper cleaning procedures for each type of material, our upholstery cleaning specialists are trained. We can clean both fabric and leather upholstery. To thoroughly clean and revitalise fabric and leather upholstery without causing harm, we utilise specialised products and methods. We use the best kinds of upholstery steam/dry cleaners for cleaning fabric and leather upholstery items.
Need Services On the Same Day? Hire Our Couch Cleaners!
We provide same-day sofa cleaning services in Northgate. Because we are aware of the emergency need for cleaning upholstery. Your cleaning needs will be immediately attended to by our committed upholstery cleaning staff if you book them for same-day or emergency couch cleaning service.
The Best and Precise Upholstery Cleaning Process
We follow a simple and secure cleaning process to give you all the benefits of Upholstery Cleaning Northgate services.
Pre-inspection: Our expert upholstery cleaners assess the condition and fabric type to determine the appropriate cleaning method.
Pre-treatment: Stains and heavily soiled areas are treated with suitable cleaning solutions for effective removal. We also do vacuuming for loose dirt removal and use eco-friendly upholstery cleaning chemicals that are safe for kids & pets.
Deep cleaning: Using advanced equipment, we thoroughly clean the upholstery, extracting dirt, allergens, and stains. To get a deep cleaning of your upholstery, you can also go for the option of upholstery steam cleaning.
Drying and post-cleaning inspection: We dry the upholstery, and then do a final inspection to ensure a sufficient result.
All Areas We Serve Near You
Why Do People Choose Karls Couch Cleaning?
When you go searching for "couch cleaning near me", you will find us more reputable with the service needs. We offer many deals and provide the best cleaning solutions for your upholsteries.
Our experienced and professional team has been working for more than 25 years and offers the best services with the best results.
We prefer to use only advanced cleaning techniques and equipment.
Our all cleaning chemicals and solutions are completely safe and effective.
We offer plans and services for different upholstery types.
We are known for our prompt, reliable and affordable upholstery cleaning service.
You can also expect transparent pricing and any-time booking for residential upholstery cleaning in Northgate.
FAQs
Can I apply oil to my leather couch to make it look shinier?
No, experts advise using the proper conditioners after cleaning the leather to care for it. Furthermore, it is not ideal to rely on home remedies because store-bought conditioners are easily accessible.
How often should I use professionals for leather sofa cleaning in Northgate?
A minimum of twice a year, you should get the leather sofa professionally cleaned.
Can you help us get the stains off the couch as well?
Yes, we can help you with couch stain removal. We can get rid of oil stains, pet stains, food stains, and wine stains, to name a few.
Do you also treat fabrics for fabric protection?
Yes, we believe that protecting upholstery is just as important as cleaning it, which is why we provide our clients with a solution to prevent stains on their couches.
How long does it take for a professional to clean my upholstery?
The length of time it takes to clean your upholstery depends on the cleaning method used and the conditions of your upholstery. Before the service, the technician will provide you with an expected cleaning time. Generally, this is between 3-4 hours for cleaning a pair of sofas, couches or chairs.
Location: Northgate, SA 5085, Australia