Expert Upholstery Cleaning Services in Golden Grove
Keeping everything in your home including your upholstery clean and hygienic can be difficult. At Karls Couch Cleaning, we specialise in giving Golden Grove customers excellent upholstery cleaning services. To ensure complete cleaning of your upholstery and maintain the outstanding condition of your furniture, we are here. Our highly qualified cleaning team makes use of advanced techniques and modern technology for upholstery cleaning in Golden Grove.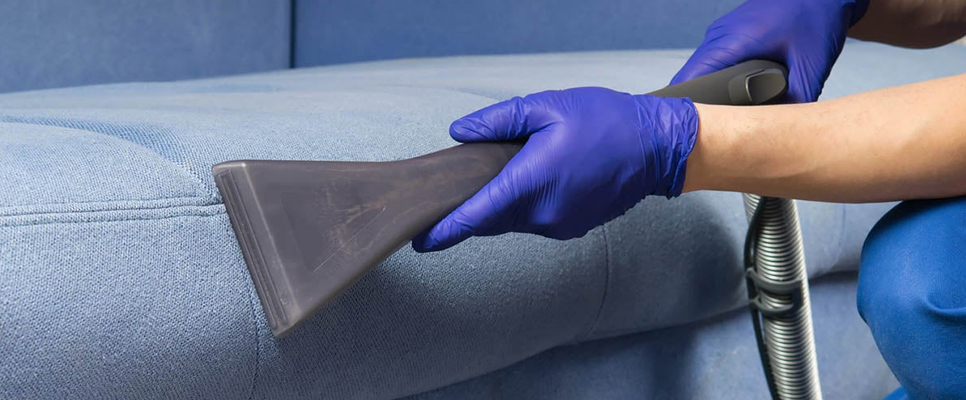 Upholstery Cleaning, Why It Is So Important?
Why is upholstery cleaning important? Here are a few reasons:
By removing dirt, dust, and allergens from upholstery, cleaning improves the air quality.
Keeping your upholstery clean on a regular basis will help your furniture last longer.
Your upholstery will seem new and inviting after deep cleaning has restored its appearance.
Your upholstery will smell fresh after cleaning since spills, pet dander, and other odour-causing substances are removed.
By removing stains and blemishes, professional upholstery cleaning brings back the furniture's natural attractiveness.
Exclusive Options for Different Upholstery Cleaning
We at Karls Couch Cleaning are offering different options for cleaning. So, you can get your lovely upholstery professionally cleaned in a very effective manner. So, here is the list.
Steam Cleaning
Dry Cleaning
Stain Removal
Mould Removal
Odour Removal
Deodorisation
Sanitisation
Stain Protection
Dry Foam Cleaning
Warm Water Cleaning
Steam Heat Extraction
Upholstery Types That We Are Cleaning
At Karls Couch Cleaning, we have expertise in cleaning various types of upholstery. Here are some examples:
Fabric sofas
Leather sofas
Velvet upholstery
Microsuede couch
Cotton sofas
Microfiber couch
Suede upholstery
Linen upholstery
Chairs and recliners
Ottomans and footstools
Benches and loveseats
Sectional and modular seating
Effective and Safe Upholstery Stain Removal Services
Our professional sofa cleaners are well-equipped to handle all types of upholstery stains. We employ high-quality products and techniques to ensure effective and safe upholstery stain removal. Some examples of stains we can clean include:
Ink stains
Wine stains
Tea stains
Watermarks
Junk stains
Food and beverage stains
Pet stains and odours
Grease and oil stains
Blood stains
Our Beneficial Upholstery Protection and Maintenance
We provide upholstery stain protection services to protect your furniture from spills and stains. Additionally, we offer regular maintenance services. With our effective cleaning techniques, we keep your upholstery in the best possible shape and prevent dirt and grime accumulation. Please feel free to schedule anytime and any place in Golden Grove as our services are offered around the clock.
Hire Fabric & Leather Upholstery Cleaning
Our upholstery cleaning professionals have experience with a range of upholstery fabrics. No matter if your upholstery is made up of fabric or leather, we utilise professional tools and methods. In this way, our leather upholstery cleaners in Golden Grove ensure thorough cleaning without risking any damage. We give the treatment options like upholstery steam cleaners & dry cleaners to completely clean leather and fabric upholstery goods.
We Provide Same-Day Couch Cleaning, Too
We understand that sometimes upholstery cleaning is needed urgently. That's why we offer same-day sofa cleaning services in Golden Grove. We are working around the clock at any time of availability when you require upholstery cleaning in Golden Grove. Our cleaning staff of sofa cleaners will be at your service. So, call us for emergency upholstery cleaning if you need it.
Effective & Reliable Upholstery Cleaning Process
At Karls Couch Cleaning, we follow a simple and secure cleaning process to provide you with the utmost satisfaction. Here's an overview of our process:
Pre-inspection: Inspection of the upholstery's condition and fabric kind. We also do cleaning the upholstery's loose dirt and particles with a vacuum.
Stain removal: Stain cleaning is the process of completely cleaning and extracting filth, allergens, and stains using the latest technology.
Steam cleaning upholstery: Using steam to thoroughly clean and sanitise the upholstery.
Drying: We dry the upholstery using high-speed fans.
Fabric protection: We use preventative measures to protect upholstery from potential spills and stains. We remove odours and leave the furniture with a new scent. Then restoring the look of the upholstery fibres by gently brushing or grooming them is the final touch.
All Areas We Serve Near You
Why Choose Karls Couch Cleaning? Know The Reasons
There are several reasons why people choose us as their preferred upholstery cleaning service provider:
Advanced Techniques: We use the modern and latest cleaning machinery. As well as we keep up with the most recent cleaning methods.
Safe cleaning: Our cleaning solutions are safe for your family, pets, and the environment. They are also non-toxic.
Comprehensive Services: We provide a variety of upholstery cleaning services to accommodate different furniture styles and fabric varieties.
Experience: Karls Couch Cleaning has over 25 years of expertise in the business and a reputation for giving outstanding results.
Skilled team: Professionalism is a top priority for our team of skilled and knowledgeable specialists in every stage of the service.
For a precise quote, we recommend contacting our best upholstery cleaners in Golden Grove. Kindly review our terms and conditions, as they apply to every booking.
FAQs
How much time will take to dry the furnishings? 
Which cleaning technique we employ will depend on the specific upholstery fabric. The drying process and any optional protector treatment decide the drying period, which usually lasts between 6 to 8 hours.
Can all fabric of upholstery be steam cleaned?
Regardless of the steam visible as we clean, the method we use to clean upholstery is known as hot water extraction, or "steam cleaning. Most fabrics are cleaned using steam cleaning. Only some fabrics are not eligible for steam cleaning. 
How do you steam clean the upholstery?
When possible, we choose our robust hot water extract cleaning procedure since it offers the most thorough cleaning of all available techniques. It's possible that some fabrics need a gentler washing method. In this situation, we'll assist you in making a choice that best fits your requirements and furniture.
Can you get the smells out of my couch?
Your couch may eventually start to smell damp and unpleasant due to elements like humidity, sweat, skin oils, pet pee, and others. Regular air fresheners won't be sufficient to cover up these odours. But when you engage us, you can relax knowing that we'll eliminate all of the unpleasant odours that are still present on the sofa and leave it smelling clean and lovely.
Do you offer a cleaning service for upholstery in an emergency?
Yes. We offer same-day and 24/7 emergency cleaning of upholstery services in Golden Grove.
Location: Golden Grove, SA 5125, Australia