Renew Your Upholstery With Our Affordable Upholstery Cleaning
An essential part of keeping a clean and healthy home environment is upholstery cleaning. Regular upholstery cleaning not only improves the appearance of your furniture; but also gets rid of bacteria, allergies, and grime that can build up over time. We at Karls Couch Cleaning know the significance of upholstery cleaning in Aberfoyle Park. So, we provide a wide choice of services to satisfy your requirements.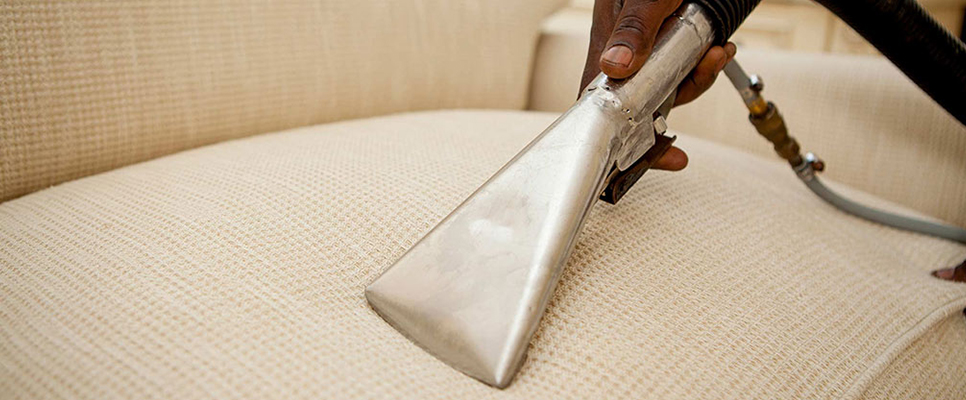 Upholstery Cleaning Is Important For Several Reasons
Removes dirt and dust: Upholstery cleaning is necessary to remove dirt, dust, and other debris; which not only makes it seem drab but can also cause allergies and respiratory problems.
Removes allergens: Our regular sofa or couch cleaning in Aberfoyle Park helps people who have allergies or asthma. They may experience pain if dust mites, pollen, or pet dander become lodged in upholstery.
Improves indoor air quality: By removing airborne particles that might be dangerous when breathed, clean upholstery provides improved air quality.
Extends the life of furniture: Regular upholstery/sofa cleaning and care may increase the lifespan of your furniture by preventing early wear and tear.
Major Upholstery Cleaning Options, You Can Have At One Place
Upholstery Steam Cleaning
Couch Sanitisation
Sofa Stain Removal
Couch Mould Removal Services
Upholstery Urine Removal
Couch Pet Stain Removal
Couch Deodorisation
For any type of services related to Upholstery Cleaning at Aberfoyle Park, you may contact us. We are professional service providers and can give you customised service options. We provide the best results that may go for you beyond expectations.
We Professionally Clean Different Kinds of Upholstery
Sofas and couches
Armchairs and recliners
Dining chairs
Ottomans and footstools
Sectional sofas
Loveseats
Chaise lounges
Get Services For The Following Upholstery Stains
Get any time booking for upholstery stain treatments. Our couch cleaners in Aberfoyle Park are 24 hours available.
Food and beverage stains
Pet stains
Ink stains
Tea stains
Paint stains
Grease and oil stains
Blood stains
Wine and coffee stains
Urine stains
Give Your Upholstery Protection With Our Stain Scotchgard
To preserve your furniture from spills, stains, and general wear and tear, we provide upholstery stain protection services. We also provide upkeep advice so that your upholstery will continue to look great for years to come. So, no more fear if you contact our upholstery cleaners in Aberfoyle Park. We give safe upholstery cleaning services to your preference.
Use Our Fabric & Leather Upholstery Cleaning
Our skilled sofa cleaners at Karls Couch Cleaning are skilled in cleaning both fabric and leather upholstery. They work using specific methods and supplies made to meet the particular needs of each type of upholstery. We use modern, environmentally friendly cleaning products that won't harm the environment or your upholstery. These solutions will revive the appearance of your upholstery while successfully removing stains and odours. So, contact us for fabric or leather couch cleaning services.
Don't Miss The Chance Of Hiring Same Day Couch Cleaning
Karls Couch Cleaning has a dedication to providing quality upholstery cleaning services to our loyal customers in Aberfoyle Park. We realise that situations occur, which is why we provide same-day sofa cleaning in Aberfoyle Park. Please contact us right once for emergency help or services, and we will immediately restore the cleanliness of your couch.
Effective And Safe Upholstery Cleaning Process
Pre-inspection: Our experts assess the upholstery's condition, fabric type, and specific stains or areas of concern.
Pre-treatment: We apply a suitable cleaning solution to loosen dirt, stains, and odours.
Deep cleaning: Using advanced equipment and techniques, we thoroughly clean the upholstery, ensuring dirt and contaminants are lifted away. For cleaning upholstery and removing stains, we prefer to use only safe and eco-friendly couch cleaning products.
Extraction and drying: We extract moisture from the upholstery, leaving it damp and ready to dry naturally or with the aid of air movers.
Final inspection: Our team conducts a final inspection to ensure the upholstery is clean, fresh, and meets our high standards of quality.
All Areas We Serve Near You
Karls Couch Cleaning Adelaide, The Best Company Ever! Why?
Latest cleaning techniques and equipment: To assure the greatest level of service, we use modern or latest cleaning techniques and equipment.
Professionalism and experience: With over 25 years of industry expertise, our team provides extraordinary services with exceptional outcomes.
Affordable rates and simple booking: For residential upholstery cleaning in Aberfoyle Park, you can have options for affordable rates and pricing. As well as, the ease of booking our services at any time.
Treatments that are safe and effective: All of our cleaning chemicals and solutions are fully safe and effective, giving you peace of mind.
When searching the internet for sofa cleaning near me, our company stands out for its exceptional service and client happiness. So, book our couch cleaners in Aberfoyle Park.
FAQs
Can you steam clean our upholstery?
Yes, we use a hot water extraction process for cleaning upholstery as per the requirement. We generally prefer steam cleaning for your sofas and all upholsteries.
Do you have services for commercial places also in Aberfoyle Park?
Yes, we serve both residential and commercial spaces in Aberfoyle Park.
What are your booking times?
You can book our services during office hours and get hassle-free couch cleaning at your doorstep on your reserved date. 
Are your services eco-friendly?
Yes, we have 100% eco-friendly services. Go for it without any second thought.
Location: Aberfoyle Park, SA 5159, Australia