Highest Quality Couch Cleaning Services in Munno Para West
At Karls Couch Cleaning, we understand the problem with dirty couches and upholsteries. So, we are here to offer the best services for your upholstery cleaning in Munno Para West. Our expert upholstery cleaning services are especially useful to deliver remarkable results; making sure that your upholstery looks its best and lasts longer.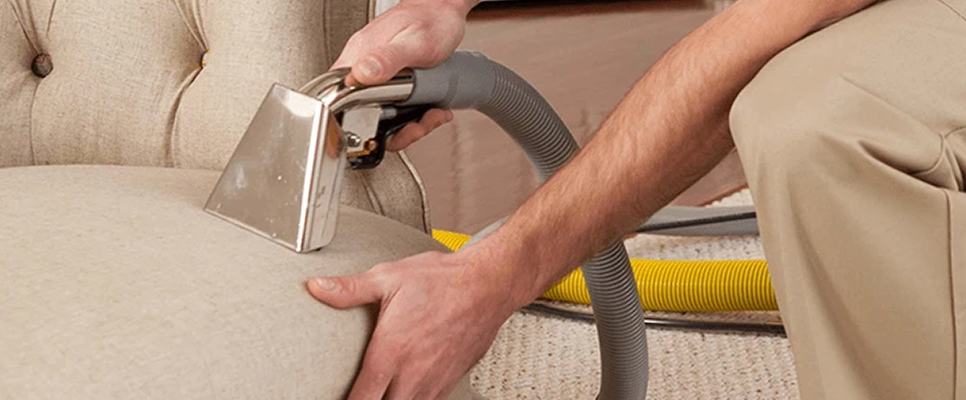 Maintaining Upholstery: The Key to Longevity and Beauty
By eliminating allergies, filth, and dust that can shorten the longevity of your furniture, sofa cleaning is useful.
Cleaning also improves the quality of indoor air by removing allergens and contaminants that are trapped in the couch.
It makes your furniture seem better by giving it a more appealing, vivid, and new appearance.
Also, couch cleaning removes offensive odours that the upholstery could eventually absorb.
Also, it restores the original beauty of your furniture by removing stains and blemishes.
Our Wide Range of Munno Para West Couch Cleaning Services
Our Upholstery Cleaning Services, Available For a Variety Of Couches
We dedicated our work to providing a comprehensive and efficient cleaning method customised to match your unique demands. All upholstery or couch cleaners in Munno Para West work using the latest cleaning techniques to clean different kinds of couches.
Fabric sofas
Leather sofas
Velvet upholstery
Microfiber couch
Suede upholstery
Linen upholstery
Cotton upholsteries
Common Upholstery Stains We Tackle with our Stain Removal Services
We have enough experience in upholstery cleaning Munno Para West. Our staff uses the latest cleaning methods and premium cleaning supplies to remove couch stains. We remove couch stains like:
Food and beverage stains
Ink stains
Pet stains
Grease and oil stains
Blood stains
Wine stains
Coffee and tea stains
Watermarks
Upholstery Maintenance Made Easy With Our Couch Stain Protection
Your upholstery may last longer with routine care and protection. To help you in maintaining the quality & beauty of your furniture, we offer you the Couch Stain Scotchgard Protection Services. So, we can say that we made it easy for you to take care of the couches and upholsteries with this service.
Leather and Fabric Cleaning Services for a Fresh Look
Leather upholstery can be cleaned effectively and delicately, and filth may be removed; while the leather is also treated to keep it supple and shiny. And, we do this by offering you fabric/leather couch cleaning with specialized tools and eco-friendly cleaning agents. We can restore the beauty and hygiene of your furniture, whether it has fabric or leather upholstery.
Instant Couch Cleaning Solutions, Available On Same-day
We provide same-day sofa cleaning services in Munno Para West for individuals who have an urgent cleaning requirement. Our professional couch/sofa cleaners are fully committed to providing timely and effective cleaning solutions to satisfy your emergency needs. We are 24*7 hours available for the booking of Couch Cleaning Munno Para West.
Our Easiest & Simple Method for Cleaning Couches
Pre-inspection: Our professionals inspect the condition of your couch. We look for stains or trouble spots and choose the most effective cleaning method.
Pre-vacuuming: To get rid of any loose dirt, dust, or debris, we carefully vacuum the upholstery.
Treatment for stains: To achieve maximal stain removal, stubborn stains are treated with the right couch stain removers.
Steam cleaning: To remove filth and allergens, we deep clean the upholstery using the best cleaning methods. In this process, we use only non-toxic, eco-friendly couch cleaning products to protect your family and pets.
Drying and final inspection: To give you the best outcomes, we properly dry the upholstery and do a last examination.
All Areas We Serve Near You
Karls Couch Cleaning: Why It Is Popular In The Industry?
We are intended to get rid of dirt and stains from the couches and upholstery without harming their material. And there are more reasons for our popularity in our couch cleaning Munno Para West industry.
Extensive knowledge and skill in cleaning upholstery.
Knowledgeable and IICRC-certified sofa cleaning Munno Para West.
Having more than 25 years of experience.
We have advanced cleaning methods and tools.
Our staff prefer to use non-toxic, eco-friendly cleaning products.
Our all expert couch cleaning services are tailored to each client's needs.
Couch cleaning pricing that is reasonable and an open quoting procedure.
Alternatives for flexible and same-day scheduling.
Excellent standing and favourable client feedback.
Location: Munno Para West, SA 5115, Australia