Professional Couch Steam Cleaning Service in Adelaide
The couch is perhaps one of the major areas that get dirty quite often. Whether it is the grime and dust deposits covering the entire upholstery or the pet fur, you must clean the areas so that the couch can last for a long time without any hassle. As the best Couch Steam Cleaning Adelaide team, we use a combination of hypoallergenic chemical agents and steam at a high temperature to strip off the grime and dust layers from the upholstery fabric and the couch as a whole. Karls Couch Cleaning Adelaide has set records of completing the tasks within the shortest possible time for our clients, no matter whether it is a residential or commercial contract. Apart from this, we are also proficient in cleaning different types of upholstered couches, from velvet couches to Wicker or rattan chairs.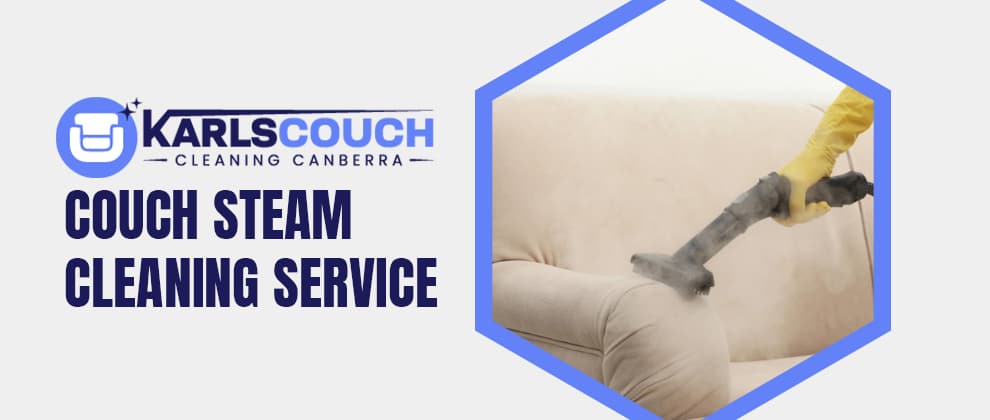 Reasons To Hire Our Couch Steam Cleaners In Adelaide
Our professional team has the expert knowledge required to steam clean the couch and the upholstery fabric using steam and a blend of appropriate cleaning agents that won't cause any skin infections. Besides, we properly take care of the hygiene factor because we believe that until and unless the house is hygienic, the overall health can never improve. With years of experience in offering residential and commercial couch steam cleaning Adelaide services, we understand the requirements of our clients and act accordingly.
Benefits of Steam Cleaning
Beneficial for the environment since steam cleaning is completely eco friendly
Highly cost-effective and the results are long-lasting
The entire dirt and grime layer can be stripped off using the steam
Doesn't cause any damage to the upholstery fabric or the couch
The time consumption is quite minimal
Why Should You Use Couch Steam Cleaning Instead of Regular Cleaning Methods?
In the regular cleaning process, various chemicals are used which are not only harmful to the environment but also to the people living in the house or the commercial space. Besides, it isn't that effective and won't be able to clean the couches in the way steam cleaning can. That is why opting for steam clutch cleaning is much better than a regular cleaning process.
Couch Steam Cleaning Adelaide- Yes We Do Perfectly!
At Karls Couch Cleaning Adelaide, we offered the best couch steam cleaning services in Adelaide. Our professional couch cleaners are experts in using steam and various cleaning agents to remove the grime and dust layers from various couch types and upholstery fabrics without damaging the furniture by any means.
Apart from this, we are always punctual and reach the place right on time without making any delay. Although we take less time to clean the couch, there won't be any kind of quality compromise on our part.
So, if you are looking for the best couch-cleaning company in Adelaide, connect with our consultants now and book an appointment at the earliest.