Highest Quality Grange Upholstery Cleaning With The Minimal Prices
Karls Couch Cleaning offers a crucial service for all types of upholstery items. Our services for Upholstery Cleaning Grange ensure the cleanliness & lifespan of your furniture and will be available at minimal prices. By providing expert upholstery cleaning, we contribute to the preservation of a clean and healthy atmosphere in your home. To clean your upholstery of filth, allergies, stains, and smells, our team is always here.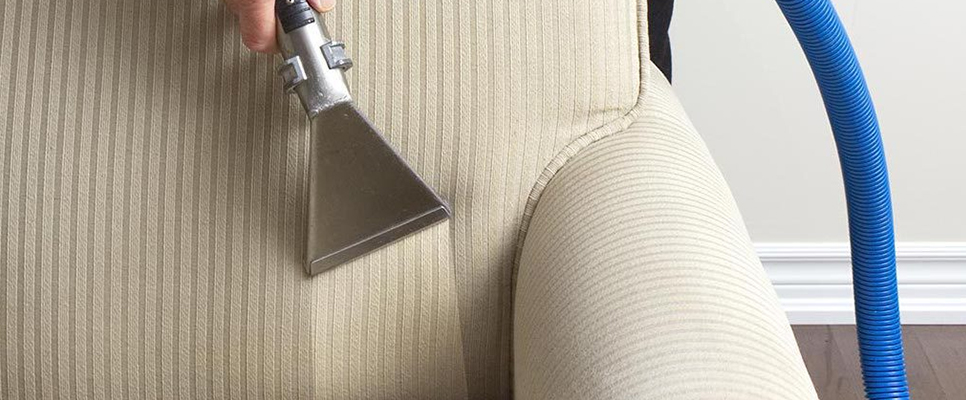 Professional Upholstery Cleaning! Why Do You Need It?
Professional upholstery cleaning extends the life of your upholstery by removing all dirt and other debris that might shorten its lifespan.
Improves the quality of indoor air by getting rid of dust, allergies, and pollutants that are trapped in the upholstery.
Remove stubborn stains and smells, leaving your upholstery looking clean and welcoming.
Cleaning also ensures a healthier home or workplace by preventing the formation of germs, mould, and allergies.
Gives your furniture a better overall appearance by making it appear fresh, lively, and well-maintained. And, expert couch cleaners use the best cleaning techniques and environmentally friendly products.
Upholstery Cleaning Grange Services, Several Options You Have
Upholstery deep cleaning using specialised tools and secure cleaning agents.
Services for upholstery stain removal remove difficult stains from many types of upholstery.
Upholstery steam cleaning to the upkeep of upholstery and protect it from potential stains and harm.
Couch sanitisation and deodorisation for leather and fabric upholstery for various materials and finishes.
Couch odour removal and mould treatment for removing the excess mould from the fibre.
Different Types Of Upholstery We Clean With Professionalism
Fabric sofas, chairs, and ottomans
Leather sofas, chairs, and recliners
Microfiber upholstery
Velvet upholstery
Suede upholstery
Linen upholstery
Synthetic and blended upholstery materials
Upholstery Stains We Clean With Safe Cleaning Cleaning Methods
We work for effective upholstery stain treatment without affecting the upholstery fabric. Our all couch stain removal services and methods are completely safe.
Food and beverage stains
Ink stains
Pet stains and odours
Oil and grease stains
Blood stains
Water stains
Wine and other liquid stains
We Give Upholstery Protection And Maintenance
Applying couch fabric protectors to upholstery will protect it from spills and stains. Regular cleaning and upkeep are very essential to maintain upholstery in good shape. And, we are very expert to maintain and keep your upholstery safe from stains with stain Scotchgard protection. This service will increase the longevity of your furniture or upholstery.
Fabric & Leather Upholstery Cleaning Services in Grange
We provide specialized cleaning methods customised to the specific needs of fabric and leather upholstery. We use gentle yet effective cleaning solutions to remove dirt, stains, and odours without damaging the material. With our professional fabric and leather upholstery cleaning, we restore the upholstery's original beauty and texture.
Avail Of Same Day Couch Cleaning In Grange
In Grange, we will respond right away to your emergency upholstery cleaning needs. On the same day that you call us, we will give you a prompt and effective cleaning service. We use the best cleaning solvents that are perfect for removing stains and spills or last-minute cleaning needs. Our couch or sofa cleaning services with stain treatment give a perfect look to your upholstery.
Reliable and Efficient Upholstery Cleaning Process
Here is a process for cleaning upholstery that we use for deep cleaning and stain removal.
Inspection: Examine the upholstery to check its kind, condition, and any unique cleaning needs.
Pre-treatment: We make use of the proper cleaning agents to dissolve dirt, stains, and odours as well.
Deep cleaning: We are experts in removing dirt, debris, and remaining residue from the upholstery using specialised equipment.
Spot Treatment: Our Grange upholstery cleaners use specialised stain removal methods to deal with any couch stains or spots.
Drying and finishing: At last, we ensure that the upholstery is properly dried and groomed for a clean, fresh appearance.
All Areas We Serve Near You
Why Do You Need To Get Services From Karls Couch Cleaning?
We are famous for many reasons for providing excellent upholstery cleaning in Grange.
An experienced and highly skilled team of upholstery cleaning professionals.
Advanced cleaning techniques and eco-friendly upholstery sanitisation for safe and effective results.
Working for more than 25 years with enough knowledge and information about different upholsteries.
Affordable pricing and transparent quoting process.
Commitment to customers to the best possible and exceptional cleaning results.
Convenient same-day couch cleaning service is available in Grange.
Upholstery stain protection and maintenance solutions to prolong the life of your furniture.
Comprehensive stain removal services to tackle various types of stains effectively.
A trustworthy and reliable service provider with a proven track record in the industry.
FAQs
Do you clean upholstered office furniture?
We clean upholstered commercial furniture. For crowded offices, hospitality locations, and other locations with high pedestrian traffic. We can provide quick and thorough cleaning services to help you maintain the appearance of your upholstered furniture.
Do You Offer Free Quotes?
Definitely, sure. Call the team, and we'll even give you an estimate over the phone! It's important to keep in mind that this is only a tentative estimate and that we will likely need to examine it in person before providing you with a more precise estimate.
How much time will my furniture need to dry out?
Your upholstered furniture will normally dry out within 6-8 hours of cleaning. However, you must avoid covering your furniture or taking any other actions that may retain moisture and impede the drying process. An extended drying period may produce mould or foul odours.
Do Your Cleaners Have Insurance?
Yes, we take great pleasure in the level of our work as well as the certainty of coverage in the unlikely event that something should go wrong.
Which Fabric Types Will You Clean?
We have a lot of expertise in producing fantastic results with all types of fabrics when cleaning all types of upholstered furniture. Upholstered furniture covered in leather, cotton, velvet, linen, brocade, and even leather can be cleaned by us! Contact us if you have any doubts regarding our ability to handle your upholstery cleaning.
Location: Grange, SA 5022, Australia