Revive Your Upholstery With Expert Cleaning Services By Karls Couch Cleaning
Karls Couch Cleaning is the go-to provider for expert Upholstery Cleaning Christies Beach services. Upholstered items can be significant investments, and proper maintenance is crucial to ensure they remain in excellent condition for many years. Our team of experts utilizes powerful machinery and top-quality materials to deliver exceptional results that leave your upholstery looking brand new.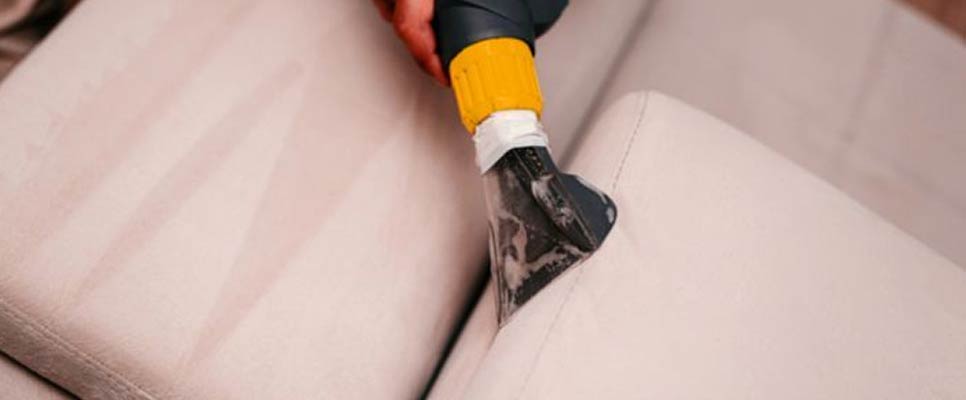 Our tried-and-tested multi-step cleaning process is both thorough and gentle, preventing premature aging of your furniture. With services such as couch steam cleaning, odour removal, stain removal, sanitization and deodorization, mould removal, and fabric Scotchgard protection, we are your one-stop-shop for all your upholstery cleaning needs. We take pride in our work and are confident in our precise cleaning techniques that bring life back to your furniture.
Achieving The Healthiest And Cleanest Upholstery With Our Expert Cleaning Process
At our Upholstery Cleaning Christies Beach service, we prioritize the health and cleanliness of your upholstery. Here is our step-by-step cleaning process:
Pre-Inspection: Before starting any cleaning procedures, we conduct a pre-inspection of your property with your approval. This allows you to highlight any specific areas of concern so that we can provide appropriate advice.
Industrial vacuum with high filtration: If necessary, we use a high-filtration industrial vacuum machine specially designed for removing deeply embedded soil.
Stain Removal: We manually handle any stains that may still be visible but have not been completely removed.
Non-toxic, eco-friendly pre-spray: We apply a pre-spray fabric cleaning solution to your upholstery and hand-brush it in. This removes greasy filth and impurities from your fibres, allowing our advanced high-powered upholstery cleaning machine to extract them.
Extraction under High Pressure: Our unique extractor sprays a high-pressure water-based solution into the fibres to swiftly and effectively remove soiling. Our innovative moisture-regulated cleaning extraction technique recovers as much as 98% of the solution, resulting in a thorough clean and remarkable drying times.
Rinsing and Drying: We rinse the upholstery and leave it to dry in a favourable condition.
A Range Of Upholstery Cleaning Services In Christies Beach
At Karls Couch Cleaning, we offer a variety of professional upholstery cleaning services to meet your needs. Here are some of the services we provide:
Leather or Fabric Upholstery Cleaning: Whether you need expert leather upholstery cleaning, upholstery cleaning, or fabric upholstery cleaning for your home or workplace, we've got you covered.
Leather or Fabric Couch Cleaning: We know how to clean both fabric and leather couches, and we determine the best cleaning method based on the type of leather.
Office Chairs Leather or Fabric Cleaning: We have extensive experience cleaning all types of upholstery, including common office chairs and gorgeous leather furniture.
Lounge Cleaning: Maintaining a dust and allergen-free lounge is crucial for a healthy home, and we can provide the necessary maintenance.
Armchair Cleaning: We thoroughly inspect the leather of the couch up close and use a non-toxic cleaning agent for cleaning the armchair upholstery.
Seat Cushion Cleaning: Cleaning stains and spills from leather furnishings requires particular care and expert tools, and we are equipped to handle leather seat upholstery cleaning.
Contact our Upholstery Cleaning Christies Beach team today for help cleaning or protecting your leather sofa, couch, or lounge. We are here to provide exceptional service and exceed your expectations.
Same Day Upholstery Cleaning In Christies Beach
Need urgent upholstery cleaning? Look no further than Karls Couch Cleaning! Our expert team can clean your couches, upholstered and furniture, within the same day and at competitive couch cleaning prices. We offer this convenient service in Christies Beach and nearby areas. Contact us now for fast and efficient upholstery cleaning.
All Areas We Serve Near You
Top Reasons to Choose Our Upholstery Cleaning Service In Christies Beach
Looking for a reliable upholstery cleaning service in Christies Beach? Here are the top reasons to choose Karls Couch Cleaning:
Reputation: Our satisfied clients have helped us build an outstanding reputation in the area, thanks to their positive feedback.
Experience: With over two decades of cleaning experience, you can trust our team to get the job done right.
Training: We hire only qualified experts who have undergone extensive training to meet all your upholstery and leather cleaning needs, providing reliable and exceptional results every time.
Systems: We use advanced technology and eco-friendly products to lift and remove dirt from deep within your upholstery fibres, ensuring a thorough and safe clean.
Location: Christies Beach, SA 5165, Australia