Karls Couch Cleaning — The Best Ever Company in Mount Barker
Greetings from Karls Couch Cleaning, your go-to place for dependable upholstery cleaning services. At Karls Couch Cleaning, we know the value of keeping the upholstery in your home clean and fresh. Our professional couch cleaners are committed to bringing back the appearance and durability of your upholstery.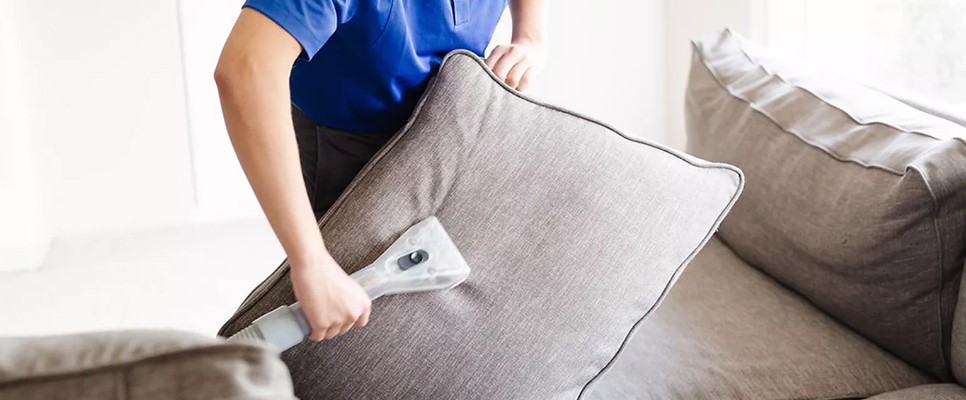 Know The Value Of Cleaning Upholstery
To remove dirt and stains from couches and upholstery, we work professionally. As you can see the benefits here are:
Couch cleaning restores the original beauty of your upholstery or couches by removing stains and marks.
It prolongs the lifespan of your couch while also saving you money over time.
Improves the quality of indoor air by eliminating allergies, dust, and contaminants that have become trapped in the upholstery.
It also removes unpleasant odours brought on by accidents, pets, or regular usage.
If you get regular service of couch cleaning, you reduce the risk of allergies and respiratory problems.
Cleaning will also create a healthier atmosphere for you and your loved ones.
You Can Avail Yourself Of Various Upholstery Cleaning Services
With the various options available at our company, Karls Couch Cleaning, you can ask for a customised solution. We will offer all services according to your demands and needs.
There Are So Many Different Upholstery Surfaces, We Professionally Clean
Chairs and recliners
Ottomans and footstools
Benches and loveseats
Sectional and modular seating
Fabric sofas
Leather sofas
Velvet upholstery
Microfiber couch
Suede upholstery
Linen upholstery
Restore The Beauty Of Your Couch With Our Stain Removal Service
For removing any couch stains, we use special techniques. Our couch cleaners in Mount Barker can remove almost all types of stains from the couch or upholsteries. You can hire us if your couch has stains such as:
Food and beverage stains
Pet stains and odours
Blood and bodily fluid stains
Ink and marker stains
Oil and grease stains
Mould and mildew stains
Prevent Unnecessary Stains With Couch Stain Protection and Maintenance
We can preserve your furniture or couches from spills, stains, and normal wear and tear with our couch stain protection and maintenance services. By using protective treatments, we make sure your upholstery is simpler to maintain and stays cleaner for longer.
Fabric & Leather Couch Cleaning in Mount Barker
We specialize in both fabric and leather upholstery cleaning. We make use of leather and fabric upholstery-safe cleaning agents that have been certified by the industry. To thoroughly clean and remove dirt and debris from the fabric & leather couches, we utilise effective couch steam cleaners and extraction machines.
Same-Day or Emergency Couch Cleaning
Accidents sometimes happen, and sometimes quick cleaning or emergency couch cleaning in Mount Barker you need. We provide same-day sofa cleaning services without compromising the service quality. In response to your request, our committed team will act quickly & offer thorough cleaning options to bring back cleanliness and freshness.
Detailing Our Step-by-Step Upholstery Cleaning Process and the Cleaning Agents We Use
Inspection: Our cleaning staff detects stains and decides the best cleaning strategy by inspecting your upholstery.
Pre-treatment: To loosen and break down the dirt and grime, stains and spots, we pre-treat the couch with the proper cleaning chemicals.
Deep cleaning: To completely clean and remove dirt, allergens, and stains from your upholstery, we use the latest equipment and eco-friendly cleaning solutions. Depending on the kind and condition of the fabric, we use processes like hot water extraction or dry cleaning for couches.
Drying: Following the cleaning procedure, we also dry the couch or upholstery & add any finishing touches, required to improve its look.
All Areas We Serve Near You
Karls Couch Cleaning! Why It Is a Popular Brand In the Upholstery Cleaning Industry?
Specialists with 25 years of experience and training who are well-trained in upholstery cleaning methods in Mount Barker.
Modern tools and eco-friendly cleaning agents for efficient and safe couch cleaning in Mount Barker.
Customised cleaning plans for your particular upholstery requirements.
Affordable Mount Barker Couch Cleaning Prices without any hidden fees.
24*7 Hours available and timely service that makes our customers happy.
Residents of Mount Barker have faith in our couch steam cleaners in Mount Barker because of our excellent work and dedication.
So, whenever you search "couch cleaning near me", choose us and experience the best-rated cleaning services for your couch.
Location: Mount Barker, SA 5251, Australia