Say Goodbye To Stains and Odours With Our Effective Upholstery Cleaning Solutions In Henley Beach
Looking for the best upholstery cleaning services in Henley Beach? Look no further than Karls Couch Cleaning! With years of experience providing couch cleaning services in Henley Beach, we have the expertise to offer specialized cleaning options that meet your unique needs. Our expert cleaners are highly certified and trained to handle a variety of jobs, including steam cleaning, upholstery cleaning, and spot removal.
Our team's top priority is ensuring that your couch area is completely clean, germ-free, stain-free, and odour-free. We offer both commercial and residential couch cleaning services in Henley Beach, using the latest and most effective methods and solutions that pose no threat to people, animals, or the environment. Trust us to provide you with the highest quality service and maximize the benefits of your couch cleaning investment.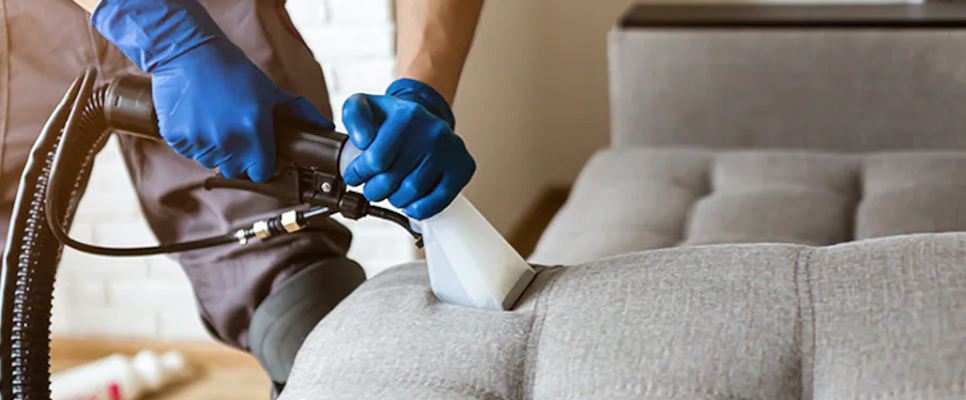 Get in touch with our Upholstery Cleaning Henley Beach team today to hire the best cleaners in town!
Stain-Free Upholstery with Our Expert Stain Removal Services
Description: Are you tired of stubborn stains ruining the look of your upholstery? Whether it's coffee, blood, food, pet urine, or other stains, our Upholstery Cleaning Henley Beach team is equipped with advanced stain removal techniques to restore your couch and revive its new look. We are experts in removing all kinds of stains and ensuring that your upholstery looks its best. Don't replace your couch just yet, contact us today for the best stain removal results.
Experience Our Effective Upholstery Cleaning Process
At Karls Couch Cleaning, we take pride in our effective upholstery cleaning process. Here's a step-by-step breakdown of what we do to ensure your upholstery is thoroughly cleaned and protected:
Prior Examination: Our fabric experts carefully examine the cloth and determine the type of fiber to determine the best cleaning approach.
Fabric Pre-Conditioning: We apply a pre-conditioner to the soil to help maximize the efficiency of the extraction stage by loosening the soil.
Soil Extraction: Our team performs a thorough rinsing process that leaves the fabric clean and fresh.
Protector Application: To extend the lifespan of your upholstery, we apply a protector that makes the fabric more stain- and spot-resistant.
Drying: We use powerful air movers to significantly reduce the drying time after cleaning, allowing you to use your furniture sooner.
Final Examination: We conduct a final examination to ensure we've achieved the best results possible.
Experience the difference in our effective upholstery cleaning process by contacting Karls Couch Cleaning today.
Experience Quality Upholstery Cleaning Services in Henley Beach
Sofa & Upholstery Cleaning: Our Sofa Fabric Cleaning in Henley Beach includes stain treatment, ensuring that your couch looks elegant and stain-free.
Couch Cleaning: We provide professional cleaning and protection services for both leather and fabric couches, ensuring they look their best.
Office Chair Cleaning: Our team also offers professional office chair cleaning services, helping to keep your workspace clean and hygienic.
Lounge Cleaning: Whether your lounge is made of leather or fabric, we have the expertise to provide thorough cleaning services to ensure it looks its best.
Armchair Cleaning: Armchair cleaning can be a difficult task, but our team is up to the challenge. Contact us today for professional help with your cleaning needs.
Seat Cushion Cleaning: If you have a leather seat cushion in your workplace that needs cleaning, look no further than Karls Couch Cleaning. We will ensure that any stains are removed and your cushion looks like new.
Urgent Upholstery Cleaning Needs? We've Got You Covered
When you need emergency or same-day upholstery cleaning services in Henley Beach, our team is here to help. We understand that accidents can happen anytime, and you may need urgent cleaning solutions to keep your upholstery looking its best. That's why we offer swift and efficient cleaning services, even on weekends and holidays, with the help of our local cleaners. Our team will arrive at your doorstep within an hour of your appointment to address your urgent upholstery cleaning needs.
All Areas We Serve Near You
Why You Should Choose Karls For Upholstery Cleaning
If you're in need of upholstery cleaning services, here are five reasons why Karls should be your top choice:
Team with qualifications and expertise: Our team of cleaners is IICRC-certified, dependable, and conscientious. They follow general hygiene requirements, are insured, have the necessary skills, and won't leave your property until the job is done.
Well-equipped: We give our cleaners the best, most powerful equipment available so that you can receive the best fabric and leather cleaning Henley Beach provides.
Safe products: Our cleaning products are certified organic, environmentally friendly, and safe for your children and pets. We clean leather couches without the use of any hazardous chemicals, and all of our products have undergone testing.
Affordable prices: We offer affordable services with complete openness and no extra charges.
Top-notch results: With our extensive knowledge of upholstery cleaning, we can provide you with unmatched results. We promise that our therapy will be effective and long-lasting.
Location: Henley Beach, SA 5022, Australia