Lounge Cleaning Services in Salisbury East with Karls Couch Cleaning
Karls Couch Cleaning is the go-to provider for the finest quality lounge cleaning services in Salisbury East. Our team is highly skilled and dedicated to providing customised cleaning solutions to meet your specific needs. We offer a range of services including steam cleaning, stain removal, odour removal, mould removal, sanitisation, deodorisation and fabric Scotchgard protection.
As the leading professional company in Salisbury East, we take pride in delivering topmost services that exceed your expectations. Trust our perfect team to restore your lounge to its original shine and provide the comfort you deserve.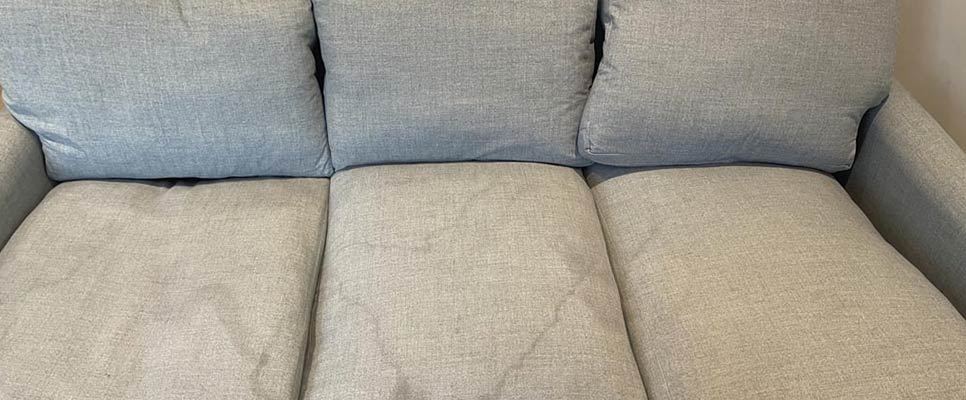 If you need standard cleaning services for your lounge, do not hesitate to call our Lounge Cleaning Salisbury East team today. Let us show you why we are the best in the business.
Same-Day Emergency Cleaning Services for Your Lounge
A sudden spill or stain can ruin the look of your expensive lounge. To prevent this from happening, it's critical to respond quickly to crises like unintentional liquid or food spills that could leave permanent stains or create a haven for potentially dangerous microorganisms. Our Lounge Cleaning Salisbury East service is available to assist you in these situations! On the same day as your appointment, our immediate lounge cleaning services can provide you with exclusive services. If you need any cleaning solutions, just get in touch with us. We offer same-day couch cleaning, lounge cleaning, sofa cleaning, and chair cleaning.
Transform Your Lounge With Our Advanced Cleaning Process
Our process is designed to achieve a deep clean and eliminate dirt, stains, and bacteria. It includes:
Comprehensive Assessment: We conduct a thorough assessment of your lounge's condition to determine the best course of action.
Surface Cleaning: We vacuum the surface to remove any debris and then use our special cleaning solution to treat the fabric, followed by brushing to remove ingrained dirt.
Deep Cleaning with Disinfection: We use injection-extraction technology to penetrate and remove dirt, mites, and microorganisms from both the exterior and interior of the lounge.
Stain Removal: Our specially formulated materials can effectively remove stubborn stains.
Quick Drying and Final Inspection: Our quick-drying system allows your lounge to dry within an hour, after which we conduct a final inspection to ensure everything is perfect.
Get Your Upholsteries Professionally Cleaned by Experts in Salisbury East
Sofa and Upholstery Cleaning: We offer professional cleaning services for fabric or leather sofas that guarantee sparkling clean results. Contact us for pricing details and to avail yourself of our Sofa Cleaning Salisbury East services.
Fabric or Leather Chaise Cleaning: A chaise is a horse-drawn carriage for one or two people. Trust our professionals for complete cleaning of fabric or leather chaises.
Lounge Cleaning: DIY methods can't compete with expert cleaning services. Hire our Lounge Cleaning Salisbury East team for unmatched lounge cleaning.
Seat Cushion Cleaning: Different types of seats have their pros and cons, and their cleaning methods are also different. Our team is equipped to clean all kinds of seat cushions.
Fabric or Leather Couch Cleaning: Couches provide the most comfortable feeling but if they are dirty, it ruins the comfort. Let us help you with the perfect cleaning of your fabric or leather couches.
Office Chair Cleaning: Long hours of work demand a clean and comfortable office chair. Our expert cleaning techniques ensure that your office chairs are disinfected and comfortable.
Armchair Cleaning: Despite regular cleaning, armchairs attract dust and debris easily, making them look dirty. Get our exclusive cleaning services to perfectly clean your armchairs.
All Areas We Serve Near You
Top Reasons to Choose Our Lounge Cleaning Services in Salisbury East
Are you looking for reliable and affordable lounge cleaning services in Salisbury East? Here are the top reasons why you should choose Karls Couch Cleaning:
Affordable rates: We offer our lounge cleaning services at the most affordable rates without compromising on the quality of our work.
Experienced team: Our team consists of experienced professionals who have practical experience in providing lounge cleaning services.
High-quality supplies: We use only the best tools and supplies to ensure that your lounge is thoroughly cleaned.
Organized and effective: We make sure that everything is organized and streamlined, resulting in an effective and efficient cleaning process.
Safety compliance: Our lounge cleaners comply with all safety regulations on your property, ensuring a safe and secure cleaning experience.
24/7 availability: Our team is available around the clock, ensuring that we can provide emergency lounge cleaning services when you need them.
Choose us for all your lounge cleaning needs and experience the difference our professional services can make.
Location: Salisbury East, SA 5109, Australia