Regain The Glory Of Your Upholstery By Availing Our Assured Upholstery Cleaning Gawler East Services
Karls Couch Cleaning has certified upholstery cleaners that believe in offering professional deep cleaning services. Moreover, you can be at ease with us when scheduled for emergency cleaning as we have skills in customising unique cleaning methods on the spot. We also enhance the overall interior beauty of your house with our upholstery cleaning services. Thus, call today on 08 6029 4649 to discuss your needs and budget.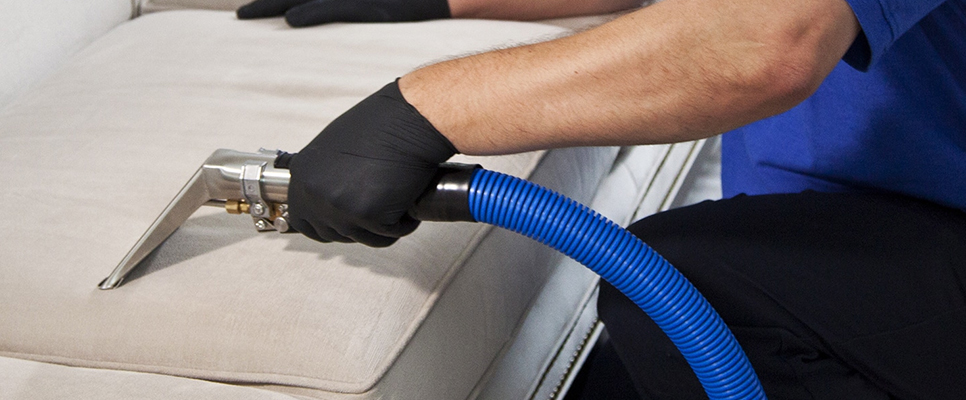 Reasons That Show The Importance Of Upholstery Cleaning
The reasons that state the importance of regular residential and commercial upholstery cleaning are as follows:
Upon involving upholstery cleaning once in a while in your checklist, you can notice the improvement in the upholstery appearance.
You get back your belongings that are free of pollen, dander, dust particles, dirt and debris.
Improves your indoor into a better living environment.
Your upholstery becomes free of stains, mould, odours, allergens, bacteria and viruses.
Upholstery cleaning is the answer you have been looking for to make your family and home healthy.
Regular upholstery cleaning can help extend the shelf life of your belongings such as couches, armchairs, dining chairs, lounges, etc.
Upholstery cleaning helps in removing cooking odours, paint fumes and any such unusual odours from the fabric.
Our Upholstery Cleaning Services Revitalises Your Property
Take a look at our upholstery cleaning services that bring your old upholstery back to its previous appearance.
Upholstery Steam Cleaning
Upholstery Dry Cleaning
Upholstery Shampooing
Upholstery Stain Removal
Upholstery Mould Removal
Upholstery Odour Removal
Fabric & Leather Upholstery Cleaning
Upholstery Sanitisation and Deodorisation
Upholstery Scotchgard Fabric Protection
Rest Assured, We Clean A Variety Of Upholstery Types
Look no more for searches like "upholstery cleaning Gawler East", if you have a list of upholstery types at your place. We can be the right choice as your upholstery cleaners in Gawler East if you want us to clean a few upholstery types at once. Some of the common upholstery we clean are listed as follows:
Lounges
Dining chairs
Couches
Office chairs
Ottomans
Chaise
Armchairs
Futons
Loveseats
Sofas
Get Your Upholstery Free Of All Kinds Of Stains
With our upholstery cleaning Gawler East team around, any stubborn or loose stains will be removed with ease. See, what stains we remove from your upholstery with our in-depth cleaning processes:
Food stains
Bloodstains
Grease stains
Wine stains
Coffee stains
Ink stains
Stains from pets excrete
Vomit stains
Chocolate stains
Paint stains
Grab Upholstery Protection & Maintenance For Your Belongings
As our booking service is available Monday to Sunday, 24 hours a day, it makes it easier to serve you with upholstery protection and maintenance. Because we see to it that as soon as you make an appointment for these services, we try to reach your place within 1 hour or so. Let us take care of your many upholstery problems with protection and maintenance services!
Best Deals For Fabric And Leather Upholstery Cleaning
Many indicative signs accelerate your need to hire professional fabric and leather upholstery cleaners in Gawler East. Therefore, you can never escape from getting your fabric and leather upholstery cleaned if you want them stain, odour or allergen-free. To avail of the best fabric and leather upholstery cleaning services near you, you can even first check our ratings and reviews prior to anything. Then, call us immediately to grab the best deals in your hand-reach!
Now, You Can Avail Same-Day Upholstery Cleaning Service Too!
If you want to get same-day upholstery cleaning services at your preferred time, we are here to provide you with them. Our licensed upholstery cleaners are highly skilled and accept the same-day cleaning job too, irrespective of the upholstery cleaning problem.
The Step-By-Step Process We Follow For Upholstery Cleaning
We implement an upholstery cleaning process only when you acknowledge and give consent to this tailored process. Because we ultimately tailor an upholstery cleaning process to give the best results as desired by most Gawler East clients. Here is how we do it.
Our upholstery cleaners first inspect your belongings, like, a couch, sofa, lounge, armchair, loveseat, etc, to identify the fabric type it is made of. While conducting an inspection, we check to find problems such as stains, mould, odours, and allergens on upholstery fabric. Because this is what helps us determine an appropriate upholstery cleaning technique.
An essential step we would like to do before starting cleaning is to vacuum your upholstery for the removal of debris, dust and any loose dirt. Pre-vacuuming is in fact a step of the upholstery cleaning process that ensures cleaning solutions used in later stages penetrate deeper into the fabric.
Upon noticing visible stains and heavily soiled areas on the upholstery fabric, we apply a pre-treatment solution like TetraClean Fabric stain remover. It is a stain remover that breaks down stains, making it easier to remove stains during cleaning.
Depending upon the upholstery requirement, we decide upon implementing a cleaning method like steam cleaning, dry cleaning, shampooing, etc. In fact, the deciding factor here is the fabric type of your upholstery and the level of soil it has. Once the cleaning step is done, we rinse the upholstery to get rid of any cleaning residues left behind.
After we are done with the upholstery cleaning process, we let it dry naturally. But if you feel that natural drying will take a longer time before you can start using your upholstery, we can help you with fast drying. Because we carry along air movers, air dryers and dehumidifiers for faster drying. Once your upholstery is dry, we inspect the cleaned fabric to ensure the process has worked effectively.
All Areas We Serve Near You
How Is Karls Couch Cleaning Different From Others?
If you plan for an upholstery cleaning in Gawler East to regain your belongings' hygiene and health, call us. We have a variety of specialities listed as follows:
Local upholstery cleaners in Gawler East will be dispatched upon request from clients.
The cleaning agents we use on your upholstery are fabric-protecting and are extremely safe to be used even in the presence of kids.
Our tools and equipment along with our training and experience ensure you satisfactory results for upholstery cleaning services.
Provide customised upholstery cleaning solutions in order to meet the specific needs of your upholstery.
Exclusively for bookings, our customer support is available even on weekends and public holidays.
As we have a better understanding of community needs for upholstery cleaning, we consider our client's budget-friendly service concerns.
Location: Gawler East, SA 5118, Australia