Best Professional Upholstery Cleaning In Andrews Farm
Karls Couch Cleaning with years of experience in providing couch cleaning services in the Andrews Farm area can enhance the look of your dirty and stained couch within a given time. Our expert cleaners have the knowledge and skills necessary to deliver the most specialized and effective cleaning options. Our team is capable of handling a wide range of cleaning jobs, including steam cleaning, stain removal, and spot removal.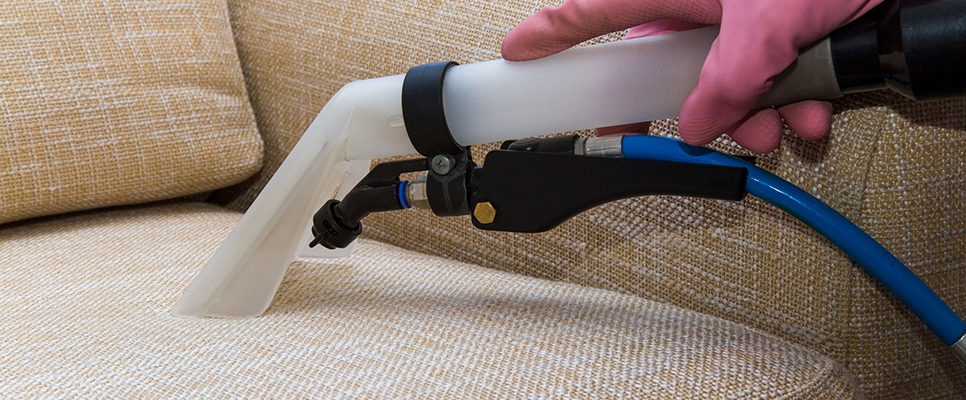 Contact our team for Upholstery Cleaning Andrews Farm service today to hire the best cleaners and get the most out of your couch cleaning investment. Trust us to provide you with the best upholstery cleaning service team in Andrews Farm!
Why Is Upholstery Cleaning Needed?
Stains on your upholstery can be a major headache. Upholstery cleaning can remove all types of stains from your couch or other upholstered furniture. From blood and coffee stains to makeup, food, pet urine, and vomit stains.
To restore your upholstery to its former glory.
To make the area around your couch clean and healthy.
To make your upholstery neat and clean.
This is needed to improve the indoor air quality.
This is needed to add more years of life to your couch.
Discover Our Wide Range of Upholstery Cleaning Services
At our company, we offer a comprehensive range of upholstery cleaning services designed to keep your furniture looking its best. Whether you need routine maintenance or deep cleaning for stubborn stains, our professional team is here to help. Here are some of the services we provide:
1. Upholstery Inspection: Our experts will assess the condition of your upholstery to determine the best cleaning method and identify any potential issues or stains that require special attention.
2. Vacuuming: We start by thoroughly vacuuming your upholstery to remove loose dirt, dust, and debris, ensuring a clean surface before proceeding with further cleaning steps.
3. Spot Treatment: Stubborn stains and spots are treated using specialized cleaning solutions that target specific types of stains, such as food spills, ink marks, or pet accidents. We take care to use products that are safe for your upholstery fabric.
4. Steam Cleaning: This method is highly effective in deep cleaning upholstery. We use professional-grade steam cleaning equipment to extract dirt, bacteria, allergens, and odours from deep within the fabric, leaving your furniture fresh and revitalized.
5. Dry Cleaning: For delicate or moisture-sensitive fabrics, we offer dry cleaning methods that use low-moisture techniques and specialized solvents to remove dirt and stains without causing damage.
6. Fabric Protection: After cleaning, we can apply a fabric protector to your upholstery to create a barrier against future stains and spills. This helps to prolong the lifespan of your furniture and keep it looking cleaner for longer.
7. Odour Removal: If your upholstery has unpleasant odours due to spills, pets, or other sources, we have effective deodorizing treatments to eliminate odours and leave your furniture smelling fresh.
With our wide range of upholstery cleaning services, we are confident in our ability to provide the right solution for your specific needs. Contact us today to schedule an appointment and let our professional team bring new life to your upholstery.
Specialized Upholstery Cleaning: Call Us For All
We cater to different types of upholstery materials, including sofas, chairs, recliners, dining chairs, ottomans, and more. Our services are tailored to meet the unique cleaning requirements of each fabric type. At Karls Couch Cleaning, we offer a variety of professional upholstery cleaning services to meet all your needs. Here are some of the services we provide:
Sofa & Upholstery Cleaning: Our experts in Sofa fabric cleaning in Andrews Farm not only provide thorough cleaning but also assist with stain treatment, ensuring your couch looks as good as new.
Couch Cleaning: Our professional upholstery cleaning services in Andrews Farm include leather or fabric couch cleaning, and protection.
Office Chair Cleaning: In addition to couch cleaning, we also offer professional office chair cleaning services to ensure that your workspace remains clean and fresh.
Lounge Cleaning: Our Sofa Cleaning Andrews Farm team provides leather or fabric lounge cleaning, depending on the material of your lounge.
Armchair Cleaning: Our team of experts can provide professional armchair cleaning services that are both safe and effective.
Seat Cushion Cleaning: We also offer cleaning services for leather seat cushions in your workplace, ensuring they remain spotless and fresh.
Leather Cleaning: We also specialize in leather upholstery cleaning. Our team uses appropriate leather cleaning techniques and products to clean, condition, and protect your leather furniture, restoring its natural beauty and extending its longevity.
Which Stains Can Harm Your Upholstery And Couch?
Several types of stains can harm upholstery and couches. Here are some common examples:
1. Food and beverage stains: Spills from coffee, tea, red wine, soda, juice, sauces, and greasy foods can leave stubborn stains on upholstery if not promptly addressed.
2. Oil and grease stains: Stains from cooking oils, butter, salad dressings, and other greasy substances can be challenging to remove from upholstery and may require special cleaning methods.
3. Ink stains: Accidental ink marks from pens, markers, or printer ink cartridges can leave unsightly stains on couches and upholstery fabrics.
4. Pet stains: Urine, vomit, and feces from pets can cause discolouration and odour problems if not cleaned promptly. These stains may also require specialized cleaning techniques to fully remove.
5. Blood stains: Accidental cuts or injuries can result in bloodstains, which can be challenging to remove from upholstery fabrics.
6. Water stains: Spills or excessive moisture can cause water stains on upholstery, particularly if the fabric is not water-resistant or if the spill is left unattended.
7. Chemical stains: Household chemicals, such as bleach, strong detergents, or cleaning solvents, can cause discolouration or damage to upholstery fabrics if used improperly.
It's important to treat stains promptly to prevent them from setting into the fabric. Always refer to the manufacturer's instructions or seek our professional advice when dealing with specific stains or delicate upholstery materials.
Find Here Experts For Upholstery Protection And Maintenance
Here you can find top-notch experts specializing in upholstery protection and maintenance. We understand the importance of keeping your furniture and upholstery in pristine condition, and our team of professionals is here to help. Whether you have a luxurious sofa, a vintage armchair, or any other upholstered piece, our experts have the knowledge and expertise to provide the best care and protection for your investment.
Our highly skilled professionals are trained in the latest techniques and use advanced products to ensure the longevity and beauty of your upholstery. From stain protection treatments to regular cleaning and maintenance, our experts will tailor their services to meet your specific needs. They will assess the condition of your upholstery, identify any existing issues, and offer personalized solutions to restore and preserve its original allure.
Avail Fabric & Leather Upholstery Cleaning Experts Easily
At our company, we take pride in connecting you with experts who are passionate about their craft and dedicated to delivering exceptional Fabric & Leather Upholstery Cleaning results. They understand that each piece of upholstery is unique and requires individual attention. With their meticulous approach, they will handle your furniture with care, using gentle methods that are effective in removing dirt, dust, and stains without causing any damage.
Whether you have upholstery in your home, office, or any other setting, our experts can handle projects of all sizes. They have experience working with a variety of materials, including leather, fabric, vinyl, and more. By availing of their services, you can enjoy a refreshed and rejuvenated space, with upholstery that looks and feels as good as new.
Don't let your valuable upholstery lose its charm due to neglect or improper care. Connect with experienced professionals who will go above and beyond to protect and maintain your upholstery's beauty.
Upholstery Cleaning on Your Schedule: Emergency and Same-Day Services
Need a quick solution for your stained or dirty upholstery? Our team offers emergency and same-day Upholstery and Couch Cleaning Andrews Farm services around your schedule. We understand the importance of efficient time management, which is why we have local cleaners available to swiftly tackle your cleaning needs. Plus, we guarantee arrival at your location at the given time. Trust us to deliver prompt and reliable Upholstery Cleaning Andrews Farm services.
Experience the Best Upholstery Cleaning Process with Karls Couch Cleaning
At Karls Couch Cleaning, we take pride in our effective upholstery cleaning process.
Inspection: Our fabric experts begin by examining the upholstery to determine the type of fibre.
Beginning: Then, we apply a pre-conditioner to the soil to maximise the efficiency of the extraction stage by loosening the soil.
Steam cleaning: Our thorough steam cleaning and rinsing process ensures that all soil is extracted, leaving the fabric clean and fresh.
Drying: To expedite the drying process, we employ strong air movers to significantly reduce drying time after cleaning. This means you can quickly put your furniture & upholstery back into use.
Protection(Optional): We also apply a protector for fine fabrics, which makes the cloth more stain and spot-resistant, extending the lifespan of your upholstery.
Final Step: Finally, we conduct a final examination to ensure the best possible outcomes.
All Areas We Serve Near You
Why Choose Karls for Your Upholstery Cleaning Andrews Farm Needs?
When it comes to keeping your furniture clean and looking its best, you want to choose a company you can trust. Here are just a few reasons why Karls should be your go-to for upholstery cleaning in Andrews Farm:
Expertise and Qualifications: Our team of upholstery cleaners is IICRC-certified, meaning they have the training and expertise needed. Plus, our cleaners follow general hygiene requirements, are insured, and won't leave your property until the job is done.
State-of-the-Art Equipment: We only use the best and most powerful cleaning equipment available to give you the best possible results for your fabric and leather cleaning needs in Andrews Farm.
Safe Cleaning Products: We use certified organic and environmentally-friendly cleaning products that are safe for both your children and pets. You can trust us to clean your fabric & leather couches without the use of any hazardous chemicals.
Affordable Pricing: We believe that quality couch cleaning services should be accessible to everyone. That's why we offer affordable services with no hidden fees.
Top-Notch Results: With our extensive knowledge of upholstery cleaning, we promise to provide you with unmatched results that will last for a long time. You can trust us to effectively clean your upholstery and leave it looking like new.
Choose Karls for your upholstery cleaning needs and experience the difference our expertise, equipment, and safe cleaning products can make!
Location: Andrews Farm, SA 5114, Australia