The Very Reasonable Service For Upholstery Cleaning In Hallett Cove
We specialize in offering high-quality couch cleaning in Hallett Cove. Our expert staff of Karls Couch Cleaning is committed to restoring and preserving the beauty of your upholstery stuff. We are specialised couch cleaners in Hallett Cove, offering quality cleaning services and renewing your upholstery. We have years of experience in dealing with the best services possible.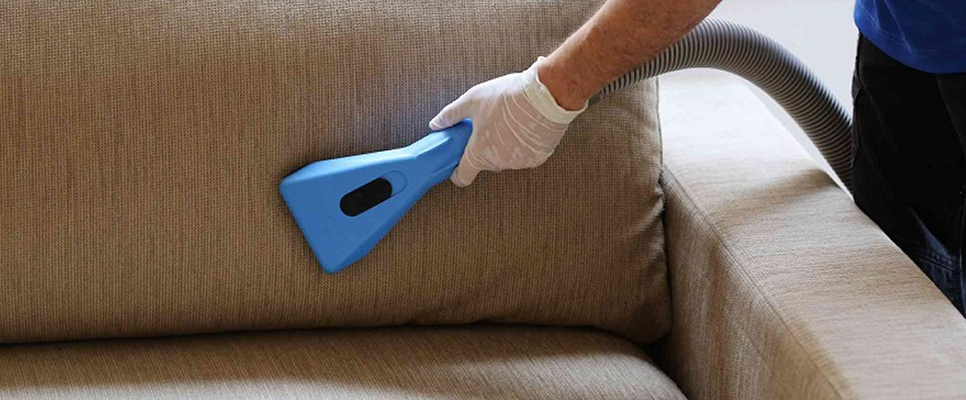 Couch Cleaning! Why Is It Necessary?
Our expert upholstery cleaning in Hallett Cove is an important aspect of keeping your home or business clean and healthy. Here are the reasons:
Air quality: Cleaning improves indoor air quality by eliminating allergens, dust, and pollutants that become trapped in upholstery fibres.
Lifespan: Extend the life of your furniture or upholstery by keeping dirt and debris from accumulating and causing fabric damage.
Better look: Remove unsightly stains and spots, and restore your upholstery's look.
Remove stains: Remove odours that may be absorbed by the upholstery fabric over time.
Fresh environment: This creates a welcoming and fresh environment in your home or working place.
Our Services: Find Solutions For All Upholstery Cleaning Issues
Several Types of Upholstery And Couches We Clean
Sofas and couches
Armchairs and recliners
Dining chairs
Ottomans cleaning
Sectional sofas and couches
Lounge upholsteries
Loveseats
Futons and sofa beds
No matter what kind of upholstery you have in your home, we are available for all residential couch cleaning in Hallett Cove.
Upholstery or Couch Stain, We Clean Using Safe Chemicals
For all kinds of couch stains and upholstery spots, we are giving the best quality treatments. There are some upholstery stains that our sofa cleaners in Hallett Cove clean professionally.
Food and beverage stains (e.g., coffee, wine, sauce)
Pet stains (e.g., urine, vomit, feces)
Ink stains
Oil and grease stains
Blood and bodily fluid stains
Mould and mildew stains
Water stains
Get Full Fabric Protection With Couch Stain Scotchgard Service
Fabric protectors prevent stains and make couch cleaning easier than before. Cleaning the couch on a regular basis removes surface grime and keeps it looking new. And, we help in this by offering you the couch or upholstery stain scotchgard services. You can have some useful maintenance tips and guidance on how to properly care for & maintain various types of upholstery.
Experience Beneficial Results of Fabric & Leather Couch Cleaning
Leather or fabric couch cleaning is very beneficial to remove filth, dust, and stains while protecting the fabric's quality. Leather upholstery cleaning processes that include conditioning and moisturising to keep its softness and sheen are good for all homes. We provide safe cleaning for leather items.
Same-Day Couch Cleaning at Hallett Cove
We provide quick and efficient couch/sofa cleaning services in Hallett Cove. And, our customised offers on Upholstery Cleaning Hallett Cove allow you to have your couch cleaned on the same day. With our services, we deal with situations when you need emergency cleaning before an event or for unexpected spills and accidents.
Our Professional Upholstery Cleaning Method
Pre-inspection: Our expert couch cleaners assess the condition and fabric type to determine the appropriate cleaning method.
Pre-treatment: Stains and heavily soiled areas are treated with suitable cleaning solutions to ensure effective upholstery stain removal. We also perform vacuuming to remove loose dirt and use eco-friendly upholstery cleaning chemicals that are safe for kids and pets.
Deep cleaning: Using advanced equipment, we thoroughly clean the upholstery, extracting dirt, allergens, and stains. For a deep cleaning experience, you can opt for upholstery steam cleaning.
Drying and post-cleaning inspection: We carefully dry the upholstery and conduct a final inspection to ensure a satisfactory result.
All Areas We Serve Near You
Why Hire Karls For Couch Cleaning Hallett Cove Services?
Highly skilled and more than 25 years of experienced upholstery cleaners in Hallett Cove.
Excellent customer service with a dedicated and trustworthy staff using effective upholstery steam cleaners.
Competitive pricing and transparent quotes for upholstery cleaning in Hallett Cove.
Trusted and recommended by our loyal customer base.
Prompt and reliable service, including same-day couch cleaning options.
Use of advanced cleaning techniques and equipment for outstanding results.
Eco-friendly cleaning solutions that are safe for your family, pets, and the environment.
A comprehensive range of upholstery cleaning services to meet all your needs.
Customized cleaning plans tailored to your specific needs.
So, do not hesitate to contact us for any of your upholstery cleaning requirements. We ensure that your individual requirements for couch cleaning in Hallett Cove are handled expertly at our company.
Location: Hallett Cove, SA 5158, Australia